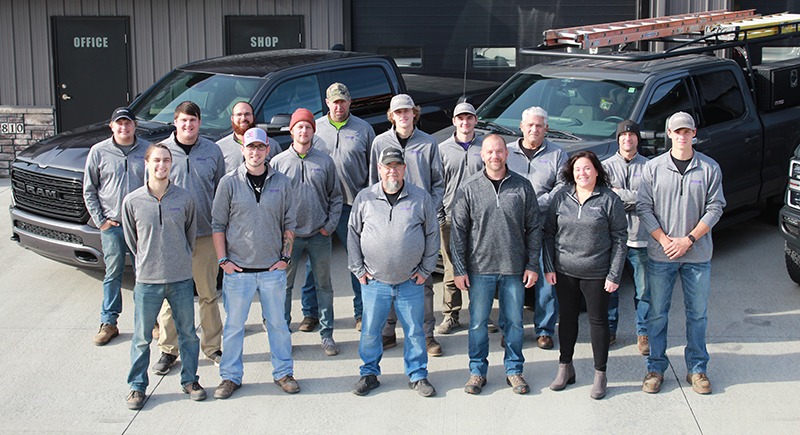 Interested in joining the CenterPoint Electric team?
If you are interested in pursuing a career as an electrician in South-Central Iowa, we would love to hear from you. Whether you are a seasoned journeyman or just starting out, we are committed to growing the CenterPoint Electric family by hiring and developing dedicated electricians and apprentices.
We offer a complete benefits package, including a 401(k) plan and healthcare. Our competitive wages are based on your experience and licensure level.
If you are interested in joining the CenterPoint Electric team, email us to get started.
Apprentice Program
You can start your career with CenterPoint Electric right out of high school! We are part of a state-sponsored program that makes it possible for you to start working alongside our electricians in an apprentice role while taking classes through the Associated Builders and Contractors (ABC) of Iowa Apprenticeship Training Program.
CenterPoint Electric covers 100% of the costs of your coursework. You'll be earning a full-time wage as you get the training you need to become a licensed electrician.
This program has been extremely effective in launching many successful careers. Email us to learn more!